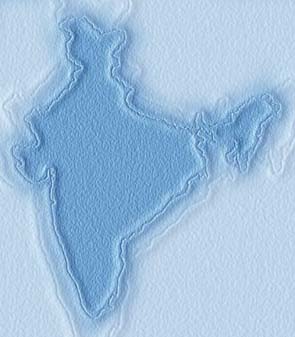 Being the fifth largest economy in the world, India is one of the most attractive emerging markets today. It has a democratic political system, the judiciary is independent of politics and India has a free and vibrant press.

India is fortunate to have abundant natural resources along with the rich and abundant talent in every field of work, viz. managerial, technical and scientific. It also has a broad base of industrial manufacturing. India is one of the largest producer and exporter of cotton and cotton based products in the world.

A growing capital market along with well developed financial institutions is adding muscle to India's strengthening economy.

About Indian MNC's

Indian enterprises are entering into joint ventures and setting up subsidiaries. The investments approved by Reserve Bank of India are well-diversified, both in terms of lines of activities of the overseas companies as well as their destination countries.

These joint ventures are spread across the globe in over 75 countries including Canada, Ireland, US, UK, Netherlands, Egypt, Thailand, Hong Kong, China, South Africa, Malaysia, Mauritius, Nigeria, etc. A number of approvals too have been given for setting up wholly-owned subsidiaries (WOS) in various fields including Textiles, Knitting and Weaving apart from hi-tech areas such as computer software.

Companies from India are globalising both in the field of manufacturing & non-manufacturing. Areas in which Indian entrepreneurs have set up companies abroad and have acquired a degree of capability to compete in the international market are textiles, knitting & weaving, light engineering, chemicals and pharmaceuticals, food products, leather & rubber products, iron & steel, commercial vehicles, glass & glass products, etc. The non-manufacturing; sector includes hotels & restaurants, trading & marketing, consultancy, engineering & construction, etc.

Highlights of Indian Economy
Indian companies wishing to invest abroad were permitted to invest up to US $ 50 million on an annual basis.

Indian employees who have the benefit of ESOP schemes in foreign owned companies can now make investments abroad up to US $ 20,000 annually instead of in a block of five years.

A growth rate of real GDP at 6.0 to 6.5 per cent.

The limit for investment in plant and machinery for considering a unit as small scale industry (SSI), which stood at Rs.30 million earlier, was brought down to Rs.10 million in order to give a fillip to small units with low investment.

Commercial banks were advised to dispense with collateral requirements for the tiny sector for loans up to Rs.500,000.

The growth of industrial output slowed down to 5.1 per cent during 2000-01 from 6.7 per cent during 1999-2000.

India's external debt increased by 2.1 per cent from US $ 98,158 million as at end-March 2000 to US $ 100,255 million as at end-March 2001.

The external debt-GDP ratio declined from 21.9 per cent as at end-March 2000 to 21.4 per cent as at end-March 2001.

Why choose India over China?
The following chart will provide you with a fair idea about why quality conscious investors prefer India over China.
Investment Factor
India
China

Economic Basic Conditions
Political Development
Legal Indicators
Infrastructural Standards
Total Expenditure Comparison
Financing and Taxation
Staff Management
Cultural Influences

6.9
6.1
5.6
4.2
7.0
6.3
5.8
7.5
8.3
7.1
4.5
4.0
6.5
6.9
4.0
5.5
Country Rating
(of Maximum 1000 points)
629
608